WHAT IS LIFE INSURANCE?
The primary job of life insurance is to provide a death benefit in exchange for payment. You make payments, called "premiums" to a life insurance company. When you pass away, the insurance company agrees to pay a designated amount to whomever you designate, known as your "beneficiary." But that isn't all…Some life insurance provides you with living benefits. You don't have to pass away to use it.
Life insurance provides for your loved ones and helps them maintain the same standard of living should something happen to you. It helps pay off mortgage loans or other debts, pay for final expenses, or provide legacy donations to what's important to you. You can also take advantage of life insurance as a tool to accomplish financial goals.
DO YOU NEED LIFE INSURANCE?
Most people choose life insurance for the following reasons:
They have dependent children or other
family members.
They need help with retirement planning.
They are recently married.
 They plan on starting a family.
They own a home.
They have children with special needs.
LIFE INSURANCE PRODUCT OVERVIEW: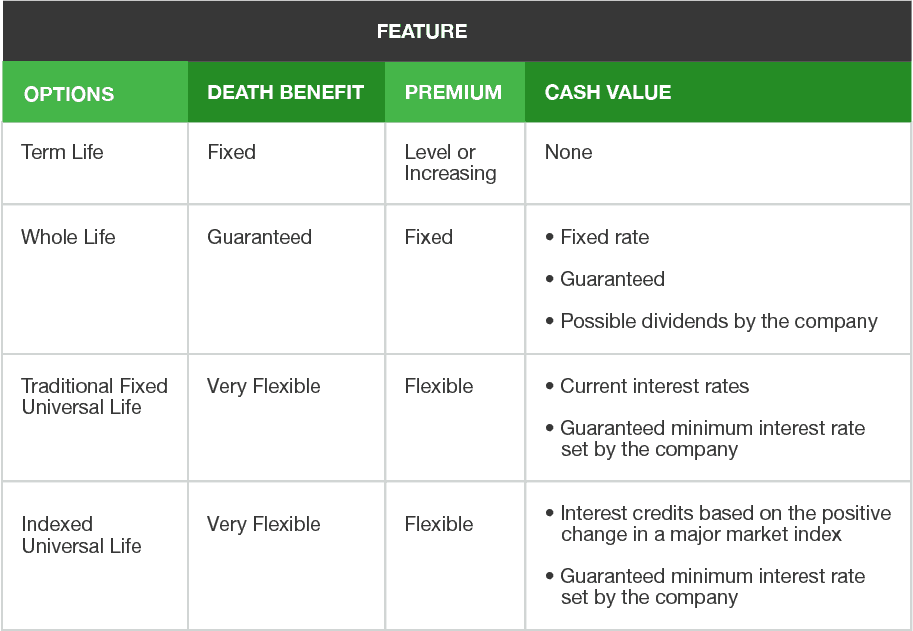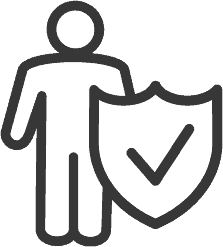 THE THREE BASIC TYPES
OF LIFE INSURANCE
Our clients often ask us to explain the difference between the various types of life insurance. Why does one person buy one over another? The answer: It depends on your needs and goals. There's a big difference between each type of life insurance policy. Let's explain:
TERM LIFE INSURANCE
Provides guaranteed coverage for a specific period of time or until a certain age, as long as you pay the premiums. You can usually renew a term life policy when it expires, although the premiums will likely go up. It provides a death benefit if you pass away during the time period you have the policy, but you do not build a cash value.
WHOLE LIFE INSURANCE
Remains in effect throughout your lifetime as long as you pay the premiums. Also known as "permanent" insurance. You can choose to save for the future on a tax-deferred basis. This is known as "cash value." The premiums stay the same over the life of the policy. When you pass away, it pays your beneficiaries the death benefit, minus any outstanding loans.
INDEXED UNIVERSAL LIFE ("IUL")
Indexed universal life, or IUL, is a type of life insurance policy that provides both a death benefit, living benefits, and cash value. The funds that are within the policy's cash value differ from those in a whole life insurance policy, or even from a regular universal life insurance policy because the return with an IUL policy is tracked based on the performance of an underlying market index. One of the more popular index options is the S&P 500.
When the underlying index (the S&P 500) performs well in a given year, then the cash value is credited with a positive return – usually up to a certain percentage called a "cap" which is set by the insurance company. If the underlying index performs poorly in a given year, the policyholder will simply be credited 0% and will not lose any money in the account. This means that you have a higher upside potential. Even better, you have downside protection in the event of a market decline.
Access Cash During Your Lifetime
You can add provisions to your IUL to assist with certain expenses during your lifetime. These are known as a living benefit "riders." You can add living benefits to your policy to prepare for a variety of scenarios:
To provide a source of potentially guaranteed retirement income if you live longer than expected.
To help cover expenses should you become ill or injured
Here's how aN 
INDEXED UNIVERSAL life insurance policy

can help you accomplish multiple goals:
When applying for federal financial aid, cash value in a life
insurancepolicy is not considered an asset and will not
count against you – unlike a savings account.
The cash value in a permanent life insurance policy
accumulates tax-deferred, allowing you to save more.
There are no restrictions on the use of the cash value. If the
policy is sufficiently funded, the cash value can help with
multiple goals. If plans change, it can be used as a source
of retirement income or any other need.
Many types of life insurance protect you from market
volatility.
You can access the death benefit early should you
experience a qualifying illness or injury. This is
accomplished using accelerated benefits riders.
Should you pass away, the death benefit can complete your
college saving plans.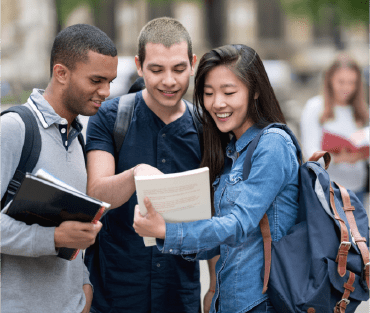 COLLEGE FUNDING
Earnings grow on after-tax income. You postpone, or defer, paying tax on the account's earnings until you withdraw the money when you retire. At that time it all be taxed as ordinary income. Here are the traditional tax-deferred accounts:
You may have your retirement planning in place, but how do you add saving for college to the mix? Not to mention having enough money set aside to handle unexpected expenses that everyone faces. With today's high cost of a college education, planning how to pay for college can be a daunting task. That's why life insurance as part of a college funding strategy can be a smart choice. It helps protect your future while financing an education at the same time.

GIVE US A CALL
214-295-2788

OUR HOURS
Monday-Friday
8AM – 5PM

VISIT OUR OFFICE
516 South Wheeler St
Jasper, TX – 75951