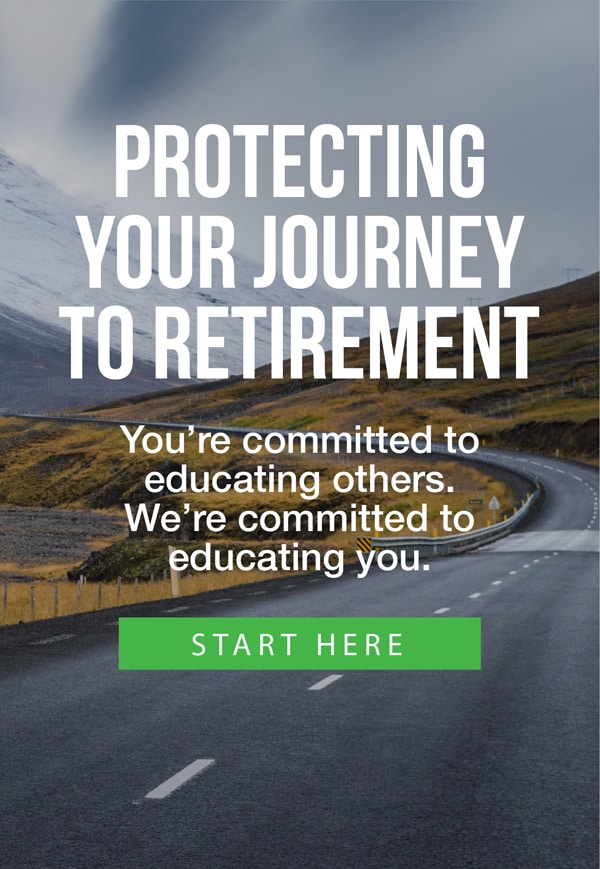 RETIREMENT PLANNING
Understand Your Plan. Own Your Future.
Retirement readiness starts with three things: strategies, tools and time. At Retirement Education Partners we help you think about all three – protecting your future every step of the way. We can help you with 403(b) plans, 457 plans, IRAs, Roth IRAs, Simple IRAs, SEP IRAs and College Funding plans.
LIFE INSURANCE
You work hard to build your future. Life insurance can help you get there more quickly.
Not only does it help protect you and your loved ones, it can also help you make your goals a reality. When choosing life insurance, it's important to understand the basics to make sure you select what's right for you.
457(b) Group Plans
Accelerate Your Retirement Savings
By contributing an additional amount to a 457 (b) plan, you could accumulate exponentially more retirement savings. Take advantage of a 457 (b) plan to accelerate your retirement savings. With separate contribution limits from 401(k) and 403(b) plans, 457(b) plans provide a way to contribute even more money and offer additional options for investing

HELPING EDUCATORS
SECURE THEIR FUTURES
You're Dedicated To Your Students. We're Dedicated To Your Financial Future.
While you're investing in the lives of students everyday, our job is to help you understand and plan your financial future. Just like you, we're committed to education. We focus on providing the information you need, using plain language and hands-on "know how" that protects your financial journey.


JOIN OUR TEAM AND
MAKE A DIFFERENCE
Join us in blazing the trail of changing the industry to be relationship focused.
Retirement Education Partners offers an opportunity for agents unlike any other agency in the industry. We believe if our agents succeed, everyone benefits.  Click to learn more about our purpose and what we offer.


GIVE US A CALL
214-295-2788

OUR HOURS
Monday-Friday
8AM – 5PM

VISIT OUR OFFICE
516 South Wheeler St.
Jasper, TX – 75951